Brand
In 1985, Danbaoli became the first instant dry yeast manufacturer in China. Until now, Danbaoli always continues innovation and is dedicated to manufacturing of natural, stable and safe products, by receiving the entrepreneurship of seeking for profession and high quality, thus providing more choices for making of yeast foods.
As a mantou yeast expert in China, Danbaoli plays the particularities of three brand values and is highly favored and trusted by professional mantou/baozi production and family consumers.
International Standard – I Trust
As the Chinese partner of French Group Lesaffre – the first yeast company in the world, Danbaoli truly realizes "100% Lesaffre Technology, 100% Lesaffre Process, and 100% Lesaffre Quality Control", maintains and receives Lesaffre's high-end technology and state-of-the-art quality, and supplies high-quality yeast and improver series for the Chinese market and even the global market.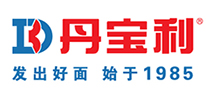 Stable Fermentation – I Trust
Excellent fermentation performance is of primary guarantee for Danbaoli products. Each batch of Danbaoli instant dry yeast maintains consistent high quality, and is featured its excellence like fast and stable fermentation, strong adaptability and stable efforts, etc.
Long Heritage – I Trust
French Group Lesaffre is the earliest instant dry yeast manufacturer in the world, and Danbaoli, founded in 1985, is the first instant dry yeast manufacturer in China. As the Chinese partner of Lesaffre, Danbaoli receives 150-year history experience and expertise of Lesaffre, and meanwhile, carries forward the history and forges ahead into the future, plays its strengths in the China market, and attains its own classics.
Danbaoli launches brand new high-end platinum and domestic small sachet based on traditional products, expanding its product lines and satisfying more consumer demands.